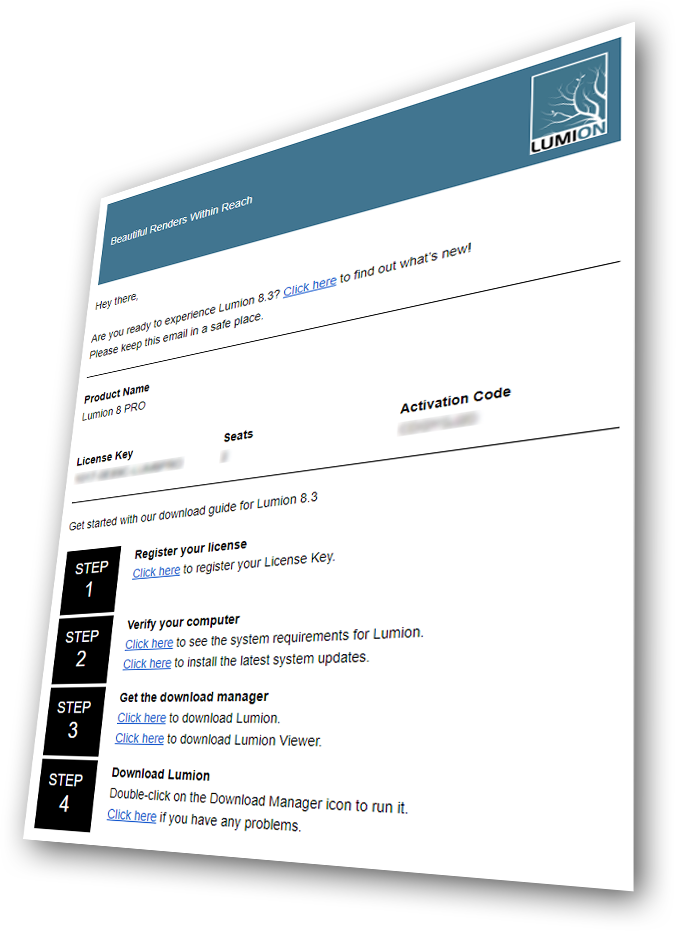 1. Here's how
The Lumion and Lumion Pro installation files can be downloaded with your personal Download Manager.
The Download Manager link is available in the Getting started with Lumion email which is sent automatically when you purchase a Lumion license - or when a free update is released.
1.1: Please follow the instructions below if you can't find the email:
Knowledge Base article: How do you get the email with the Lumion download link?
1.2: If you experience any problems while running the Download Manager, please read this article:
Knowledge Base article: Why is the Download Manager not working?